What is Life In The Woods?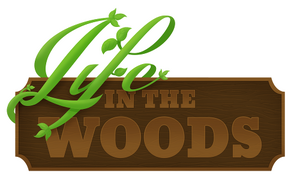 "Life in the Woods" is a Minecraft modpack created by Phedran. From Phedran's own website , this modpack is "all about exploration, simple living, self-sufficiency, creative expression and veganism; a Minecraft love letter to the writings of Henry D. Thoreau.
The focus is on exploring, foraging, manual farming, hand crafting, and living in harmony with nature."
The list of included mods can be found here.
If you're looking to find an item by mod, try searching for the mod name as a category, or take a look at the Wiki Content page for a full list.
Can I use this wikia for Life in the Woods: Renaissance?
Life in the Woods: Renaissance was not released at the time of this Wikia's creation, so there may be mods that have been updated, added, or removed entirely from the original modpack since then. You're welcome to use this as a resource, but be aware that some items or recipes might not work the same way due to changes in the mod lists and more recent versions of the major mods, such as Pam's Harvestcraft.
If you would like to add missing content for new mods in Life in the Woods: Renaissance, please feel free to create new pages and add them to a Life in the Woods: Renaissance category. If the page already exists, feel free to add a new section on it specifying any changed details as far as recipes or functionality in the Renaissance edition of the modpack.
How do I get it?
The original Life in the Woods modpack is available in Basic or Hungry mode, and can be downloaded from Phedran's official website . The original Life in the Woods modpack is for Minecraft 1.6.4, and requires Forge 1.6.4 to be installed. Details can be found on Phedran's website.
The direct launcher for Life in the Woods: Renaissance can be found at lifeinthewoods.ca in the Downloads section. It requires Java 8 (64-bit) to run. There is currently no download of just the modpack files or server files available.
A Wiki sounds really useful. How can I help?
This wiki is an unofficial attempt to gather crafting recipes, resource lists, and more info about what exactly is available in the Life in the Woods modpack. If you have something to add that you have discovered while using the mod, feel free to add or edit pages!
The Editors Resource List has all of the base templates you'll need to get started. :)
Community content is available under
CC-BY-SA
unless otherwise noted.